Yey!! My Valentine's bracelet is here!!
Very nice, very heavy and very
Tiffany
. A triffle big for my self (due to the design that I choose), but.....what the heck.
A gift from my significant other. Thanx a lot. I promise to treasure it always. ;)
Here is the pix of the beaaauuuutifuuullll bracelet.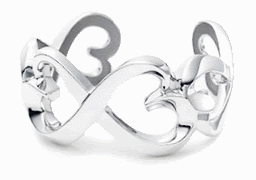 So today, my main agenda is to belek my tangan.
Jap....
Yep, the bracelet is still there.
Nanti buleh pakai ngan my Lord of the Ring.......ring. Muah ha ha ha.